News

The Sesia-Val Grande is officially a Geopark
The protected area enters the World Network of Geoparks sponsored by Unesco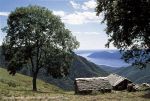 The Protected Area Sesia-Val Grande is now officially a geopark sponsored by UNESCO. The good news comes from the World Conference on Geoparks (Egn Conference) held in September 3 to 7 in the Cilento region and that evaluated the 8 applications submitted.
With the Sesia-Val Grande Park, which includes the National Park of Val Grande in its entirety and the Sesia Valley with the site of the Supervolcano, the amount of Italian Geoparks increases thus to nine.
After a long bureaucratic process and a series of inspections that have evaluated the standards of quality of life and the ability of the area to attract visitors and researchers, the Park was finally recognized the value of a world heritage site.
But the important recognition does not come alone: at the beginning of November, the Park will adhere in fact, in addition to the World Network of Geoparks, the European Charter for Sustainable Tourism.
In the president of the National Park of the Val Grande, Pieleonardo Zaccheo's words:
«This recognition by UNESCO projects the Val Grande in new fields and will be able to channel resources in projects of great scientific value, able to stimulate a new segment of the tourism, the scientific and geological one».


Contact
Ente Parco Nazionale Val Grande
E-mail:
Web:
http://www.parks.it/parco.nazionale.valgrande/Eindex.php
Tel.: +39 0324 87540