News

Poetry on the lake 2012
12th edition on the shores of Lake Orta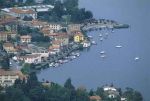 "Poetry on the lake", in its 12th edition, starts Thursday 27th and ends Sunday 30th September in the towns of Orta San Giulio and Pella. A rich programme of events dedicated to lovers of poetry characterizes the appointment, in the beautiful scenery of Lake Orta.
A series of poetry readings will be held around Lake Orta for four days. Some of the protagonists: Julia Berger, Don Nixon, Derek Sellen, Brenda Porster, Michael Swan, Christopher North, Will Stone.
Thursday, at 6 pm, in the centre of Orta, high school students will interview famous poets - coming from all over the world to read poetries with us. After that, there will be some poetry readings. On Friday, at 11 am, there will be readings under the "pallazzotto"; a "moving reading" is programmed, from 5 pm, at the Sacro Monte.
Saturday at 11 am, on San Giulio Island, you can listen to poems by Brenda Porster, Michael Swan, Christopher North and Will Stone. In the afternoon, at 4 pm, in Pella you can listen to the official poet of the British High Court, Carol Ann Duffy.
The festival ends Sunday at 11 am in Orta.
Contact
Poetry on the lake
E-mail:
Web:
http://www.poetryonthelake.org