News

The Flavours of Italian Rice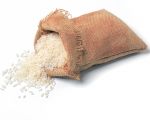 Rice - I sapori del Riso Italiani (the flavours of Italian rice) is programmed on Friday 21st September in Novara and on Saturday 22nd and Sunday 23rd September in the town of Casalbeltrame.
During the event visitors can enjoy, buy and learn more about rice and the territory in which rice is cultivated from centuries.
Each event – from taste workshops to street food, from encounters with great chefs to itineraries on the territory – is a charming way to tell the history of rice and its traditions.
There will also be photographic exhibitions, entertaining moments and interviews.

Contact
RICE – I Sapori del Riso Italiano
E-mail:
Web:
http://www.riceitaly.it