News

Lake Maggiore Music Festival 2012
Until 25 August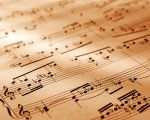 The 18th edition of FestivalLagoMaggiore, the traditional music festival of Lake Maggiore organized by Gioventù Musicale d'Italia Association, goes on until 25th August 2012.
The most beautiful localities of the Lombard and Piedmont shores of Lake Maggiore host exceptional concerts in which many of the most important international music protagonists perform.

The rich programme of the awaited festival offers a large selection of chamber music. Names to remember: Arcadia Quartet, Andrey Baranov, Maria Baranova, Daroch Trio, Federico Rossini, Elena Piva, Yulianna Avdeeva and many more.
Entrance: € 13.
To read the entire programme of the festival visit the Gioventù Musicale d'Italia Association website: www.jeunesse.it.

Contact
Fondazione Gioventù Musicale d'Italia
E-mail:
Web:
http://www.jeunesse.it