News

Music Festival in Arona
2012 edition, from June 23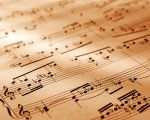 Arona Music Festival 2012 will be held in the town of the lower Lake Maggiore from Saturday 23rd June 2012. For the occasion, Arona will be animated by high-level music for four nights.
The protagonist of this edition will be Jazz music, thanks to big names of the international music scene.
The event will take place in Piazza Graziano, starting at 9.30 pm.
Free entry.
Here are the scheduled events:
Saturday, June 23 with Wally Allifranchini - concert postponed to Friday 27th July

Saturday, July 7 with Claudio Angeleri
Saturday, July 21 with Gigi Ciffarelli
Saturday, July 28 with J W Orchestra

Arona Music Festival 2012 awaits you!

Contact
Tourist Office of Arona
E-mail: