News

7th International Organ Festival 2012
Arona, June 22 - July 14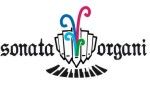 The Sonata Organi Cultural Association announced the programme of the Seventh International Organ Festival "Sonata Organi", which will be divided into four dates between Friday 22nd June and Saturday 14th July 2012.
The seventh edition of the festival, after the opening concert scheduled for Friday 22nd June at the church of San Graziano, will host, as usual, the best organists on the international scene.
Here are the dates:
Friday, June 22
Saturday, June 30
Saturday, July 7
Saturday, July 14
All concerts will start at 9.15 pm at the collegiate church of Santa Maria, except for the first appointment. Admission is free.

Contact
Sonata Organi Cultural Association
Web: