News

Spring Alive!
Sunday 25 March in Inarzo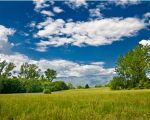 A special event is programmed in the Brabbia Marsh Nature Reserve, on Sunday 25th March 2012, in order to greet the arrival of Spring.
In the morning we can see, from the observation tower, the largest colony of herons and in the afternoon children (from 7 to 11 years old) can construct small kites and discover the secrets of four spieces of migrant birds on their way back to Africa: swallows, cuckoos, swifts, and storks!
For the youngest children (4-6 years old) there will be the hedgehog Gedeone and his fascinating tale...
Parents can take a guided tour through the trails of the Nature Reserve.
Reservations required.
Morning cost
€ 5 for adults and € 3 for children from 7 to 13 years old. 0-6 years old: free.
Afternoon cost
€ 5 for adults and children

Contact
Riserva Naturale e Oasi LIPU Palude Brabbia
E-mail:
Web:
http://www.lipu.varese.it
Tel.: +39 0332 964028