Event

Tasting promenade in Stresa

from 13 November 2011
Stresa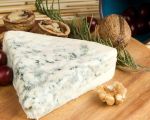 The Pro Loco of Stresa has organized a tasting promenade on Sunday 13th November 2011 in the centre of Stresa.
The most important protagonist of the day will be gorgonzola, a cheese made from cow's milk. There are two kinds of gorgonzola: mild and sharp. Sharp Gorgonzola has more pronounced blue veining, is denser, and has a stronger taste than the mild version.
Restaurants and bars in the beautiful town of Lake Maggiore will offer themed menus, while in Piazza Cadorna, from 11 am, people can enjoy the excellent tradition of "polenta concia": polenta with gorgonzola.
From 10 am to 6 pm in the town centre there will be a market with local produce and handcraft products.
Contact
Pro Loco Stresa
E-mail:
Web:
http://www.stesaturismo.it